Optic Transmitter (Coaxial Laser)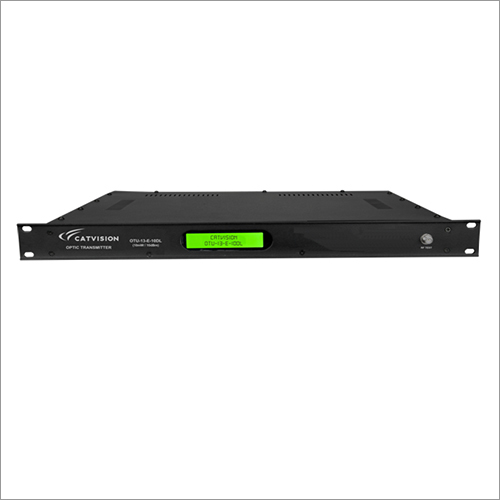 Optic Transmitter (Coaxial Laser)
Product Description
Optic Transmitter (Coaxial Laser) is ideally used in the transmitter is LED and for adding a signal into fiber. This transmitter is easy to convert the electrical signal into optical form. It is a device which convey input electric signals into output optical signals. Optic Transmitter (Coaxial Laser) is also useful to carry the data into fibre optic cables. It is convenient to captures the light signal from a FOC and transmits it into an electrical signal.
Features:
AGC/MGC for stable RF level
Linear frequency response
Excellent C/N, CSO & CTB
High quality DFB coaxial fresh laser
Standard 19 inch rack mount type
LCD display for displaying all transmitter parameters
An intelligent microcontroller to control all parameters
Optic output power: 6dBm ~ 10dBm (4mW ~ 10mW)
Specifications:
Optic Wave Length : 1310nm
optic Output Power : 10 dBm
Optic Output Connector : SC/APC
Range : 47 ~ 860MHz
RF Input Level : 75 ~ 85dBV
CNR : 54dB
CSO : -65dB
CTB : -70dB
Mains Supply (SMPS) : 110 ~ 260VAC, 50Hz, 45W Max.
Models:
OTU-13-E-10FLD : 10mW x 4 ports and dual SMPS

OTU-13-E-10DLD : 10mW x 2 ports and dual SMPS

OTU-13-E-10DL : 10mW x 2 ports and single SMPS

OTU-13-E-10SL : 10mW x 1 port and single SMPS